Plan your stay in Rockport-Fulton with this guide to Rockport's top attractions and activities.
Planning to fish during your stay? Check out the Rockport Fishing Report and the local tides and feeding reports. Here are some great local guides to get you to the fish!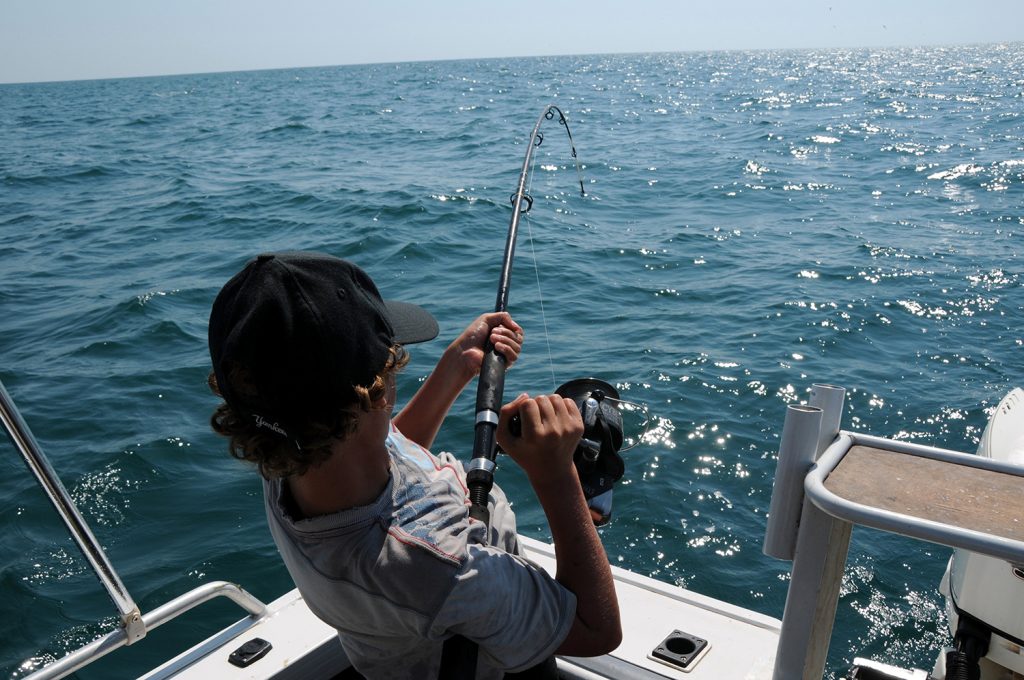 Here are the 51 most popular things to do during your trip to Rockport-Fulton
Plan your stay in Rockport Fulton!
FULTON MANSION & EDUCATION HISTORY CENTER – The 1870's French Second Empire structure is the former home of cattleman George W. Fulton. Innovative for its time, the house features several modern conveniences such as indoor plumbing, central lighting, and heating. Call (361) 729-0386 for hours and fee.
TEXAS MARITIME MUSEUM – Experience the rich maritime heritage of Texas from Spanish exploration to the search for offshore oil and gas. You can experience how Texas has relied on the sea to become the great state that it is today. Fee. Located across from Rockport Harbor. Call (361) 729-6644.
ROCKPORT CENTER FOR THE ARTS – Rooms filled with monthly changing exhibits. Members gallery room displaying the many talents of local artists. Classes. No admission fee. Call (361) 729-5519 for hours.
ROCKPORT BEACH – Visit Texas' first one-mile-long Blue Wave Beach with picnic cabanas, restroom facilities, wildlife sanctuary, boat ramps, fitness trail, Saltwater Pavillion, Beachfront Pavillion fishing piers and a fantastic playground for the children or play a game of volleyball. Voted Texas' #1 Beach by USA Today readers. Call (361) 729-6661.
ARANSAS PATHWAYS – Are you looking for adventure…birding, history, trails and kayaking! Visit the new Pathways Center and bridge. Interpretive signage. Located north of the Walmart on the west side of Hwy 35.
CONNIE HAGAR WILDLIFE REFUGE – Step on the platform at the Rockport Beach Park or across from McDonald's and look across at the Rockport Beach Park or across the McDonalds and look over at the tremendous number of bird species living on the small islands in the bay.
TOUR THE MANY ART GALLERIES – Take a gallery walk.
CONNIE HAGAR COTTAGE SANCTUARY – The sanctuary covers 6.26 acres and is an excellent representation of oak motte and coastal prairie habitats. Almost 200 species have been observed at the Cottage Sanctuary. Located at the corner of Church Street and East 1st Street in Rockport.
FULTON NAVIGATION PARK – Offers a state of the art playground, a covered pavilion with a bbq pit, as well 4 covered picnic tables with bbq pits. Fulton offers some of the finest restaurants and accommodations in the park Texas Coastal Bend within walking distance of Fulton Navigation.
WINDMILL IN THE TREE – During the Hurricane of 1919 what is believed to be the blade of the Fulton's windmill lodged in the tree behind the Fulton Mansion.
MEMORIAL PARK AND DOG PARKS – Visit our city parks for fitness trails, playground equipment, tennis and basketball courts, and picnic areas. Pick up a park brochure at the Chamber Visitors Center, or visit www.cityofrockport.com
SPIRIT COLUMNS – Located on Laurel Drive between the Festival Grounds and the Ski Basin, Rockport's first public art was created by world-class sculptor Jesus Bautista Moroles in honor of the volunteers of Aransas County.
BIRDING – Linda S. Castro Nature Sanctuary, Pathways Center/Bridge Tule East-West, Ivy Lane, Little Bay South, Little Bay North, and many more. Pick up your Aransas Pathways map at the Visitor Center or visit www.aransaspathways.com
SHOP 'TIL YOU DROP – Visit the many stores in the Austin Street downtown Rockport area, Harbor Oaks Shopping Village, Live Oak Plaza, SeaAire Shopping Center, Fulton Beach Road, downtown Fulton area and many others throughout the community.
MASTER GARDENERS – Coastal Oaks Garden See how our gardens grow. FMI Call ( 361) 790-0103.
ARANSAS COUNTY HISTORY CENTER – Corner of Cedar and N. Church Streets in Rockport. Exhibitions and special presentations. www.Aransashistorycenter.org
BIG TREE – Visit a 1,000+-year old tree measuring over 35 feet in circumference. Take Park Road 13 in Lamar and follow the signs.
RENT A GOLF CART – See the sights while enjoying our coastal breeze. Stop by or call the Chamber Visitor Center for more information. 361-729-6445
ZACHARY TAYLOR TREE – This historic landmark is the site where Gen. Zachary Taylor and his troops camped during 1845. Located at South Pearl Street and Bay Street.
ARANSAS NATIONAL WILDLIFE REFUGE – Take Highway 35 North to FM 774 turn right and follow signs. (35 to 40 miles) Interpretive Center. For information, call 361-349-1181 or visit www.fws.gov/refuge/aransas
SCHOENSTATT SHRINE – (Lamar) off Park Road 13 is a beautiful, authentic shrine of Sisters of the Schoenstatt. Sunday service in facility area. Chapel open for daily prayer.
STELLA MARIS CHAPEL – (Lamar) The first church built in Aransas County still stands. Over 150 years old. Original altar in place.
LAMAR CEMETERY – (Lamar) for history lovers; see burials from Confederate Army and some from the 1700s.
WINDSWEPT OAK TREES – See these live oak trees permanently leaning due to the prevailing winds of the southeast.
SEAFOOD – Have you treated yourself to a delicious seafood dish at one of over 30 restaurants? Try the stuffed shrimp … Yum!
WHOOPING CRANE BOAT CRUISE – From November through March take a sightseeing boat to the Aransas National Wildlife Refuge and see the whooping cranes and other species of birds and wildlife.
ROCKPORT CEMETERY – Visit the graves of most of the family of George Ware Fulton, as well as self-taught ornithologist Connie Hagar. In the spring, the wildflowers are beautiful.
COMMUNITY POOL & SKATE PARK – The park houses an 8 Lane, 25-yard pool and diving area, a whale-shaped zero-depth entry children's pool with slides and sprays, a bathhouse and a 6000 sq. ft. modular skate park. It also has a playground, picnic area and a 1/4 mile nature trail. 361-727-9989. FMI www.cityofrockport.com.
HISTORICAL SITES AND MARKERS – A drive and tour guide adventure or do a self-guided tour. We guarantee you will enjoy this! Stop by the Center Visitor and pick up detailed information.
MEETING FACILITIES – Bring your business meetings, seminars or family outings and celebrations to Rockport-Fulton. Find out about many Winter Texan events held here December through March. Call the Visitors Center for more details. 361-729-6445
CANAL SUBDIVISIONS – Drive to see areas such as Key Allegro, Harbor Oaks, City by the Sea, Palm Harbor, Holiday Beach, Bahia Bay, Copano Ridge, and others.
GOLFING – Pick up a listing of area golf courses at the Visitor Center.
FISHING GUIDE TO ROCKPORT-FULTON – Stop by the Visitor Center for a list of local fishing guides.
COMPASS ROSE LABYRINTH – Visit the labyrinth in Triangle Park. Spring brings wildflowers. Located on Hwy 35 across from Little Bay.
PAINT-ALONGS – Visit some of the art galleries in the downtown area and witness "paint-alongs" as artists get together and paint.
WATCH THE SUNRISE – The sun rising over the bay is truly remarkable to see and photograph.
WATCH THE SUNSET – Setting over Copano Bay, simply a spectacular view!
INTERPRETIVE NATURE TRAIL – Demonstration Garden & Wetlands Pond. Experience the sights and sounds of nature in a wetland environment in the midst of our town. 19 interpretive stops lead .8 of a mile (one way). Located directly east of Tule Creek Bridge across Highway 35.
KITE FLYING – Winds over Aransas Bay are great not only good for windsurfing and sailing but kite flying, too! Great kite flying area at Rockport Park.
KAYAK LAUNCH SITES – Kayak in Little Bay and see nature up close and personal with more than 15 launch sites. For a list of launch sites, go to www.aransaspathways.com.
GOOSE ISLAND STATE PARK – Great for fishing, touring, camping and sightseeing. Huge lighted fishing pier. Seasonal birding Tours. 361-729-2858.
SWIM IN A SALTWATER POOL – Located at the end of Rockport Beach. Stop by the Visitor Center and pick up a detailed brochure.
BINGO – During the winter months, the game of Bingo can be played at different places almost every night of the week and some year-round! Call the Visitor Center for locations.
BOAT RENTALS – From small to large, barge style to flat fishing, there is a rental for you. Contact the Visitor Center for details.
ROCKPORT HARBOR LIGHTED N & S JETTY PIER – Travel to the end of Rockport Harbor & walk or fish along the jetties late in the evening or early in the morning; the S Jetty Pier is at end of Market St.
FULTON HARBOR – Walk along the harbor and maybe get a glimpse of shrimp or oyster boats arriving and unloading.
FULTON SCHOOLHOUSE MUSEUM – Free tours. Open Saturday and Sunday 1:00 – 4:00p, (or by appointment). Original one-room schoolhouse set up with original artifacts. Located at 205 N. 7th Street in Fulton. For group tours call 361-729-5533. FMI www.fultontexas.org.
HIKE AND BIKE ARANSAS COUNTY– Get your fitness on or take a slow ride. For more information stop by the Visitor Center or visit www.aransaspathways.com
ROCKS OF ROCKPORT – Find a rock and post it! If you keep it, replace it with your own creation and hide it around town. Visit RocksofRockportFulton/fb.
ROCKPORT-FULTON CHAMBER OF COMMERCE AND VISITORS CENTER – Stop by the Chamber Visitors Center and view the Aransas County Timeline, shop in the gift shop, pick up brochures about our area and talk with the "Charming" volunteers that will be there to help you! A great place to help you plan your stay in Rockport Fulton
…OR JUST RELAX AND DO ABSOLUTELY NOTHING
No matter how you plan your stay in Rockport Fulton Pelican Bay resort is an ideal family friendly hotel for your vacation. Looking for privacy for your Rockport Couples retreat? Our private cottages offer all the comforts of home set in the lush grounds at Pelican Bay Resort with views of Aransas Bay! If you're bringing extended family and friends check out the Lodge or the Villa at Pelican Bay for plenty of space to spread out, plus private patios and backyard spaces to spend some quality time! Book now!
There are plenty of maps and brochures to help you plan your stay in Rockport Fulton if you visit the Rockport Fulton Chamber of Commerce, come stop by our office for more info.